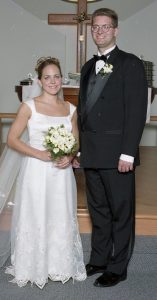 Employment laws: 
USA The ADA: Your Employment Rights as an Individual With a Disability
USA The Equal Opportunity Employment Commission
USA The US Office on Disability Employment Policy
USA: The Retaining the Work Opportunity tax credit gives business owners incentive to hire persons with disabilities. The current tax credit for hiring a person with a disability can be as high as $2,400 for a business.
Brazil http://thebrazilbusiness.com/article/live-and-work-as-a-disabled-person-in-brazil
United Nations Committee on the Rights of Persons with Disabilities CRPD
 Transportation and Housing:
USA
Renters' Rights for People with Disabilities
Disability Income and Savings
USA
Job Seeking
USA
EARNWorks: Job Seeker Tools and Resources
Information and resources to help job seekers with disabilities find work.
GettingHired.com
The GettingHired mission is to create sustainable employment growth and opportunity for people with disabilities. The GettingHired internet based portal accomplishes its mission by serving and connecting job seekers with disabilities, committed employers, advocacy organizations and service providers.
ABILITY Jobs
The goal of ABILITYJobs is to enable people with disabilities to enhance their professional lives by providing a dedicated system for finding employment. Job seekers can post a resume and browse job opportunities from employers dedicated to hiring people with disabilities. ABILITYJobs leads the way in helping companies find talented employees and are the first, and the largest employment, site connecting job seekers, that happen to have a disability, with business, non-profits and government.
JobTIPS

JobTIPS is a free program designed to help individuals with disabilities explore career interests, seek and obtain employment, and successfully maintain employment. JobTIPS addresses the social and behavioral differences that might make identifying, obtaining, and keeping a job more difficult for people with disabilities.
DisAbledPerson.com

An online job board that allows individuals to connect with future employers by posting resumes and finding detailed information about potential jobs. Free to job seekers.
Social Security Ticket to Work Site

The Ticket to Work Program provides most people receiving Social Security benefits (beneficiaries) more choices for receiving employment services. Under this program the Social Security Administration  issues tickets to eligible beneficiaries who, in turn, may choose to assign those tickets to an Employment Network of their choice to obtain employment services, vocational rehabilitation services, or other support services necessary to achieve a vocational (work) goal.AUSAUSDisability Employment Australia https://disabilityemployment.org.au/https://www.dss.gov.au/our-responsibilities/disability-and-carers/programmes-services/disability-employment-servicesUK
http://www.evenbreak.co.uk/http://www.remploy.co.uk/
Start Your Own Business
Small business ownership and other self-employment options are viable employment outcomes for individuals with disabilities.  Learn more about entrepreneurship from these resources below:
Entrepreneurship for People with Disabilities
Fact sheet on entrepreneurship from the Office of Disability Employment Policy.
Entrepreneurship Resources from the Job Accommodation Network
Information on self-employment and small business development regarding business planning, financing strategies, marketing research, disability-specific programs, income supports and benefits planning, e-commerce, independent contracting, home-based business options, and small business initiatives.
Self-Employment Technical Assistance, Resources, & Training
START-UP / USA provides technical assistance and disseminates resources nationally to individuals interested in pursuing self-employment. This includes online courses and live web cast series with successful entrepreneurs who share their secrets for success
The Abilities Fund
The Abilities Fund is the first nationwide nonprofit community developer and financial institution focused exclusively on expanding entrepreneurial opportunities, including access to capital, for people with disabilities. This is achieved through a unique combination of financial products, training, technical assistance services and advisory supports to individuals with disabilities.