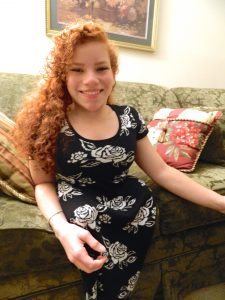 With more than 1,000 individuals and families connected worldwide, iSACRA is proud to be the only international organization for people with sacral agenesis/caudal regression syndrome (SA/CRS) and their families. Founded in 2012, iSACRA strives to offer the support and resources necessary to empower all people with this condition to live fully. The rare condition of SA/CRS unites us. We live in a time when:
Few people, including medical professionals, have heard of our condition.
Few medical interventions are created or evaluated for effectiveness in addressing the very specific aspects of our condition.
Misdiagnosis and delayed diagnosis are common.
Descriptions of our potential and our abilities are frequently underestimated and devalued.
Yet despite these barriers, we prove ourselves capable and competent. Among us are business professionals, actors, college students, artists, athletes, musicians, computer programmers, fashion designers, and scientists. Despite our physical differences, we go about living our lives and contributing in positive ways to society. By joining together, connected through this organization, we have an impact that challenges common perspectives.
While each person with SA/CRS is unique, our mission statement reflects a goal of raising positive awareness, addressing misconceptions, enhancing the body of knowledge about this condition, advocating for access to opportunities, sharing information, and connecting with one another.
As president of iSACRA, I am excited and honored to be a part of strengthening and building the iSACRA organization for maximum impact in our local, national, and international communities.
Sincerely,
Jessica Rogers
iSACRA President