Genetics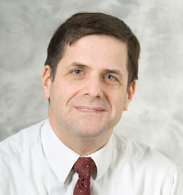 Philip Giampietro, MD, PhD, is a geneticist with more than 20 years of experience in medical care and research. Dr. Giampietro earned his medical degree at the State University of New York at Stony Brook and completed residencies at State University of New York at Stony Brook University Hospital and Long Island Jewish Medical Center. He also completed a fellowship in medical genetics at Weill Medical College of Cornell University. He also has a PhD in biomedical sciences from the City University of New York.
Dr. Giampietro and colleagues have published research describing genetic aspects of spinal deformities during the past two decades. Dr. Giampietro believes that understanding the genetic and environmental factors associated with sacral agenesis can help lead to prevention and treatment strategies for this condition.
Orthopedics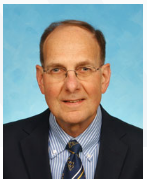 Dr. John Lubicky, MD, graduated from Jefferson Medical College of Thomas Jefferson University in 1974. His residencies were in general and orthopedic surgery at the Medical College of Virginia in Richmond. After that he completed a pediatric orthopedic surgery fellowship at Shriners Hospitals for Children, Chicago, and a spine surgery fellowship at Rush University Medical Center, also in Chicago. He has held a number of academic positions, including 7 years at SUNY Upstate Medical Center, chief of staff at Shriners Hospital for Children in Chicago, and professor of orthopedic surgery and pediatrics at Rush University Medical Center for 17 years and Riley Hospital for Children/IU for 4 years.
Currently, Dr. Lubicky is a professor of orthopedic surgery and pediatrics and chief of pediatric orthopedic surgery at West Virginia University School of Medicine and WVU Healthcare in Morgantown. He has leadership positions in the Scoliosis Research Society and the Pediatric Orthopaedic Society of North America. He has served as visiting professor at academic centers in North America, Europe, and Asia. Dr. Lubicky has many publications in peer-reviewed journals, has served as an author on numerous textbooks, and has made many presentations at medical meetings at home and abroad.
Clinically, Dr. Lubicky has had significant experience in treating children with neural tube defects, sacral agenesis, and congenital spinal deformities. He is accepting new patients, both children and adults, with such issues. WVUHealthcare is a tertiary teaching hospital in Morgantown, WV. West Virginia University Children's Hospital is part of the medical center, which is also a Level I Trauma Center.
Urology

Ernesto Figueroa, MD, is chief, Division of Urology at Nemours/Alfred I. DuPont Hospital for Children and director of the Pediatric Urology Fellowship Program. He is an associate professor of urology at Jefferson Medical College. Dr. Figueroa is a graduate of Tulane University School of Medicine in New Orleans, where he completed a residency in urology. He completed a fellowship in pediatric urology at Children's Hospital of Michigan.
Dr. Figueroa is certified by the American Board of Urology with subspecialty certification in pediatric urology and is a fellow of the American Academy of Pediatrics, American College of Surgeons, and Society for Pediatric Urology. His clinical interests include neurogenic bladder, stone disease, laparoscopy, undescended testes, hypospadias, congenital genital anomalies, pediatric urologic malignancy, vesicoureteral reflux, urinary tract infections, and voiding disorders in childhood. He provides care in Wilmington, DE, and Philadelphia, PA.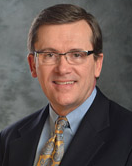 Gil Rushton, MD, is the chief of urology at Children's National Health System and has practiced in the Washington, DC, area for 22 years. His subspecialty interests include vesicoureteral reflux and urinary tract infections, perinatal hydronephrosis, undescended testes, and reconstruction of hypospadias and ambiguous genitalia.
Dr. Rushton served as a past secretary and chairman of the American Academy of Pediatric Section on Urology, past president of the Society for Pediatric Urology, and executive secretary of the Pediatric Urology Advisory Council to the American Board of Urology. He is currently the editor for the Pediatric Section of the Journal of Urology. He has published more than 100 journal articles and chapters on a wide variety of topics in pediatric urology and has served as an invited visiting professor at more than 20 teaching universities across the country.
He has received numerous excellence in teaching awards and is listed in Woodward and White's "Best Doctors in America," Washingtonian's "Top Doctors," Castle-Connolly Guide "America's Top Doctors," and the Consumer's Research Council of America "Guide to America's Top Urologists."